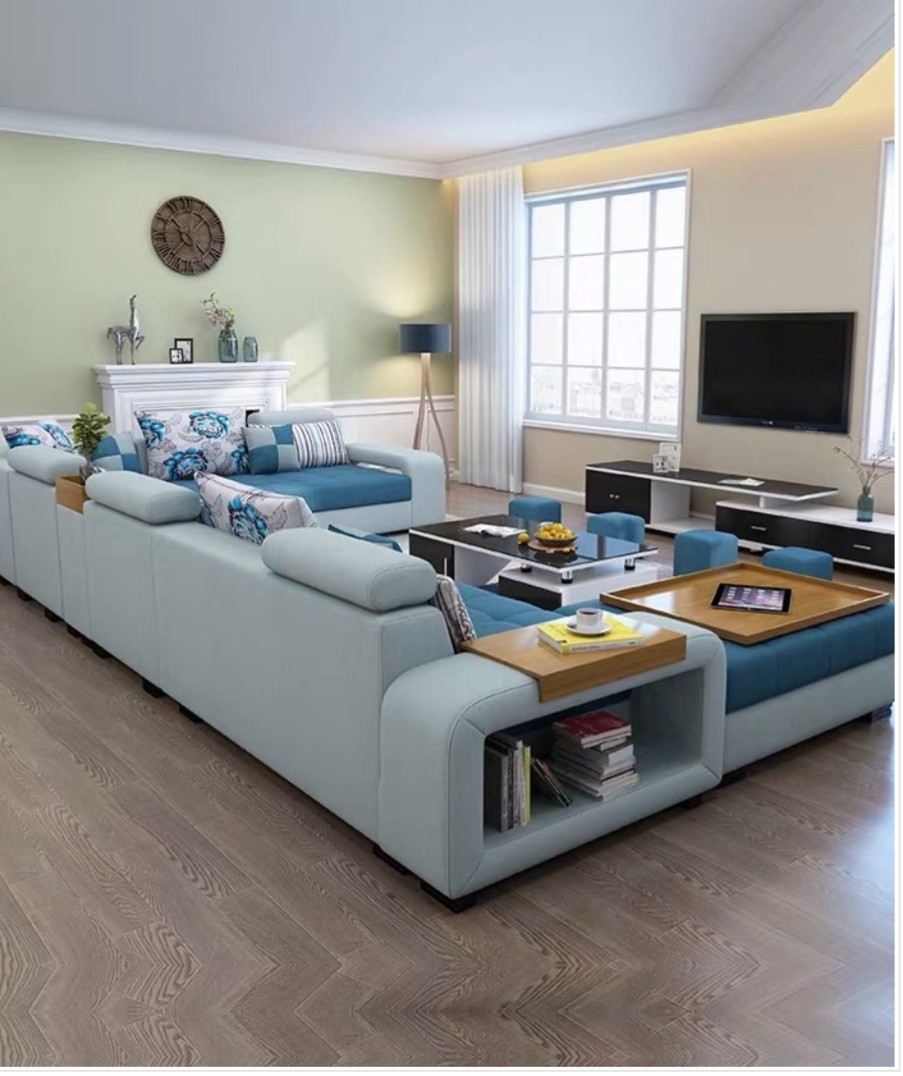 Are you planning to buy furniture?
Please know this when you are planning  to buy living room furniture designs in Nigeria . Generally, shopping for a specific item can elicit a range of emotions from total frustration to complete exhilaration. Such trips usually begin with feelings of anticipation, i.e. shoppers leave home intent on finding the items they want/need, such as a suit or dress, new kitchen cabinets, or new hockey equipment for their children; at the end of these shopping trips, their hopes can turn to disappointment or euphoria depending on their outcomes. The same stress is what a normal human being goes through when planning to buy furniture.
When the shopping trip goes according to plan and a purchase is made, all seems right with the world, at least momentarily, until the next 'buying crisis' arises and the process must be repeated once again. At the other end of the spectrum, though, buyers might need to find a custom solution to remedy their lack of success and/or to meet a self-imposed deadline.
A custom solution can be a viable option when homeowners are looking for that one specific piece (or suite) of furniture to buy in order  to satisfy their explicit needs with respect to such matters as:
1. Overall functionality
2. Interior design/décor
3. Room access/dimensions
4. Entertainment preferences
However, such an action should not be driven solely by emotion; there must be a significant degree of practicality to the decision-making process, to ensure that any/all money spent on custom furniture is deemed an investment rather than a short-term or knee-jerk reaction to appease one's frustration. To that end, the specialists at the Gifted Home furniture store in Lagos offer the following list of questions for homeowner introspection before committing to purchase any custom furniture:
Will the piece/suite retain its appeal over an extended period of time?
What will be its primary purpose: daily use, entertainment, aesthetics?
How will it fit proportionally in its intended space? With other furniture?
How do its colour, style, and finish complement the décor of the home?
Does the item have potential to serve more than one purpose in future?
What is the anticipated or desired lifespan of the furniture piece or suite?
Will each piece fit through the front door, down the hall, and into the room?
How many people will it need to comfortably accommodate for dining/sitting?
Clearly, some assumptions will need to be made by the homeowner; nevertheless, investing the time to undertake this self-examination will prove invaluable in confirming that custom furniture is the right option – and that its purchase will provide lasting appeal and long-term returns.
However, we have some collections for various categories to help you making your choice easily
Living Rooms – sofas, tables, consoles, display cabinets, bookcases, and bar carts
Bedrooms – beds, chests, night stands, vanities, dressers, accent seating
Dining Rooms – tables and chairs, consoles, display cabinets
Home Offices – desks, office chairs, console tables, bookcases, accent seats, lighting
visit us today or Call/WhatsApp +2348065622356
Visit our Instagram page