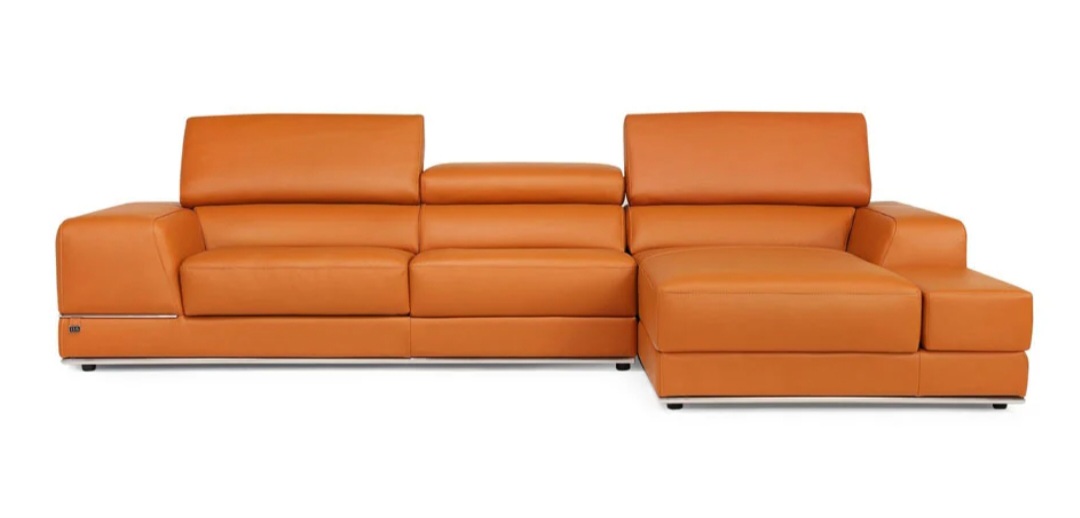 Introducing the Encore Leather Sofa. Elegant and metropolitan, the Encore sectional in premium top grain leather with split leather back and sides will be a bold statement piece you'll own for many years to come. The sleek and modular design lets you personally customize any configuration to fit beautifully in your home.
Adjustable headrests, extra wide armrests, and a reversible dining tray/armrest give this piece the ultimate in function and sophistication.
Also available in stock colors of black, white, or slate. Custom orders feature approximately 9 colors and additional pieces to customize length of sectional to fit into any space.