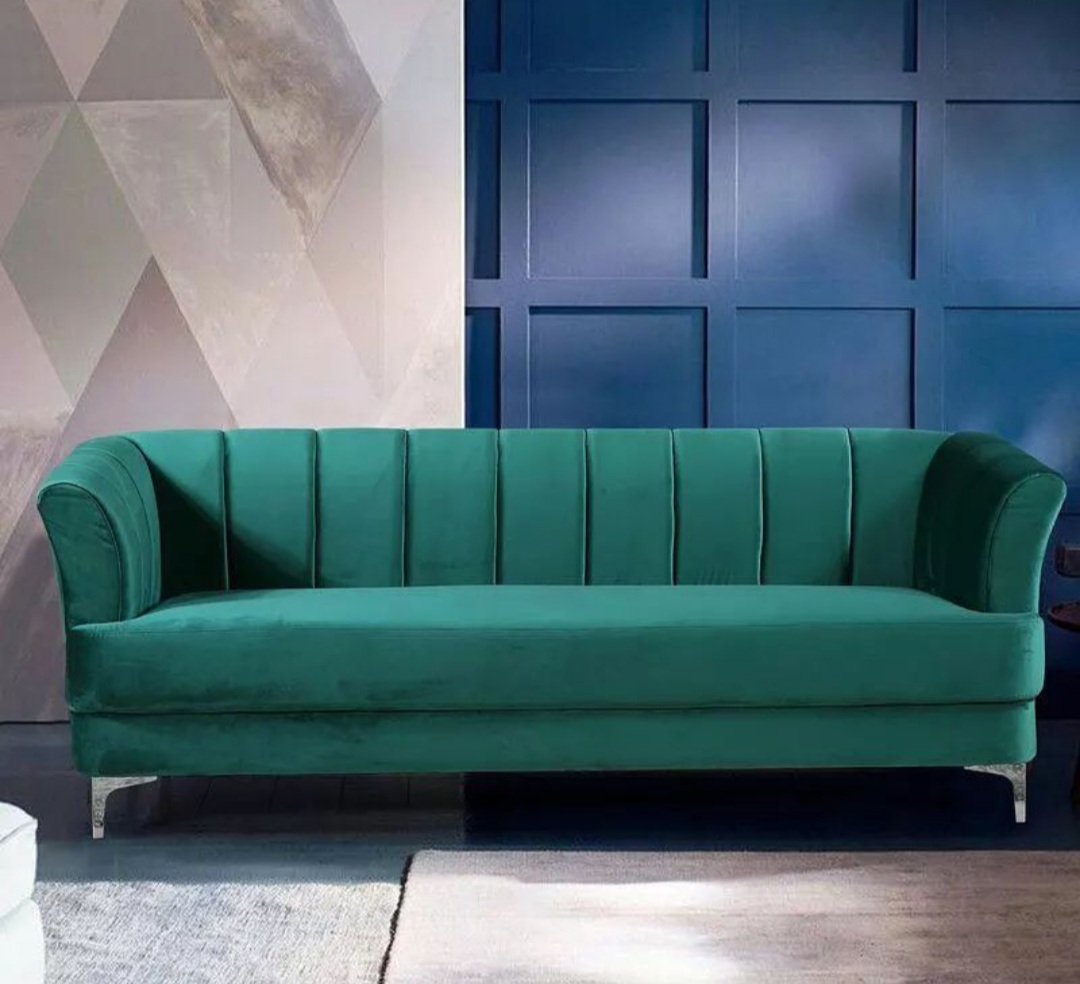 Relax on this premium green velvet fabric sofa with stationary channel backrest that has clean lines and style that's sure to satisfy. Another masterpiece from onytek furniture Seat cushions are plush for hours of enjoyment watching anything from Netflix to the playoffs. Thick, Channel backs add timeless style as well as comfort and support. Solid tapered legs and arm supports impart sturdiness and convenience all in one. Wrapped in premium quality velvet fabric that appeals to even the most discerning homeowner.
View more of our factory jobs on Facebook and Instagram
Set includes: 3 seater, 2 seater, and 2 single seaters with complementary accent pillows included.
Fully-encased solid wood frame for maximum stability Cushions.
Seat: Attached base construction for comfort Allows for a sturdy and long lasting seating Fully encased solid wood frame.
Construction made for stability and heavy use
Color: Could be made in any colour of your choice
Premium Elite super soft foam finish that guarantees maximum comfort (used in imported sofas)
It's definitely a must-have for Contemporary customers
Sturdy and Durable woodframe, Premium velvet fabric finish, brilliant finish and overall comfort
Available on Preorder Only
Production and delivery in 3 weeks
Product Warranty ‐ 24 months